Business Process Management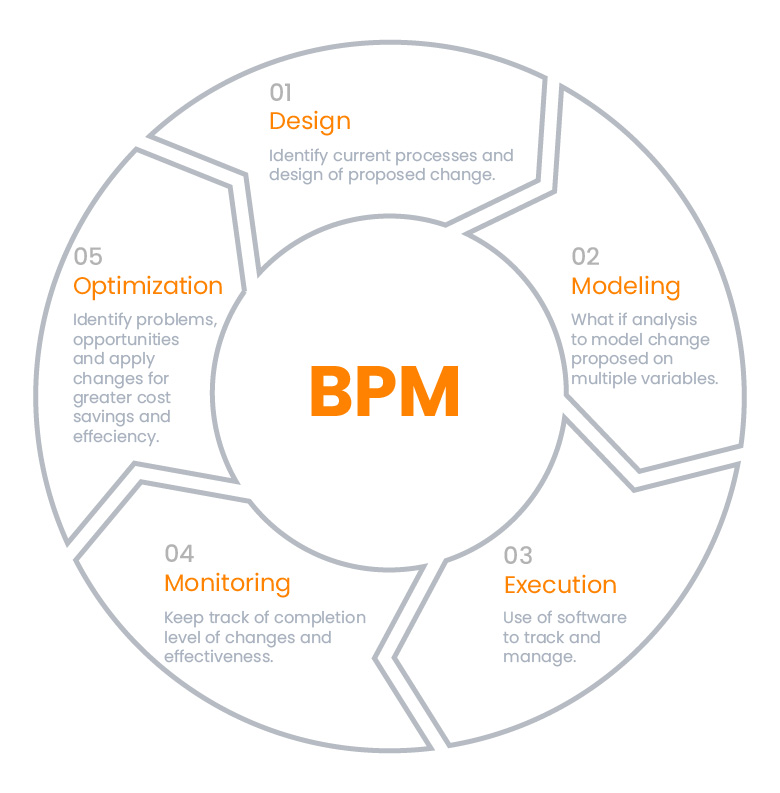 Every business home strives to save on unnecessary company expenses. Business Process Management (BPM) aims to provide a plan that provides the best possible use of resources. This is part of operations management that focuses on improving company performance by putting resources at optimal utilization. BPM optimizes and manages business processes and practices adopted by the entity.
Aim
Every business process implemented by an entity is an asset because it works to generate revenue and ultimately make a profit. Every business wants to grow and grow rapidly. However, the wrong policies and processes adopted will hinder its growth. Business Process Management aims to remove obstacles and open the door to success.
The main purpose of BPM is to analyze the business and work environment of the entity and then plan out the best process that can bear useful results. BPM is similar to supply chain management, but it is a broader concept. It is also very similar to Total Quality Management and Enterprise Resource Planning, all becoming part of operations management.
Implementation
The Business Process Model consists of certain steps that must be taken in succession to get results. This process includes steps, i.e.,
Design: This is the most important step that requires understanding and analyzing business entities and requirements.
Modeling: This is the second step, which gives the model to do the design in the previous step. This provides the form of analysis carried out in step 1.
Execution: This is an important step that requires the application of a model prepared based on the analysis of the entity's needs.
Monitoring: This requires constant monitoring of the implemented model. This allows one objectively and practically to find out deficiencies in the model.
Optimization: This step works on the findings in step 4. This step makes changes in the BPM system according to the deficiencies found.
Monitoring and optimization are ordinary processes that work on trial and error methods. Every time the problem occurs, a solution must be found to fix it. This is an ongoing process.
To implement BPM, management and employees of an entity must be open-minded. They need to make a change that might help them to make more profit. BPM is an effective method if used adequately.